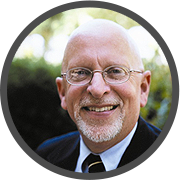 "We have been working with ESLBoards.com for the past few months and have enjoyed a highly productive working relationship. ESLBoards.com staff go out of their way to meet our needs as well as our students' needs, and we can always count on them to respond quickly to our calls and e-mails. We're grateful for their help, and we wish them many more years of success."

William H. Gaskill, PhD, Director
International Programs & the American Language Center
UCLA Extension
* F-1 Visa Guidance
*Teacher Training Course Recommendations
*ESL Boards Agent & Student Fairs Directory
*Study Visa Advice & Requirements
*English Testing Advice for studying in the USA
*Student Travel in the USA

May 25, 2014 1:35 am
Address: Japan
Description:
It's a chance to become a member of a Japanese family, study Japanese and of course, learn more about the culture, customs and lifestyle in Japan. Getting to Japan is as easy as buying air tickets; getting the chance to actually meet Japanese people is much more difficult. So why not make your own home away from home in Japan?
Homestaying in Japan
Homestaying is a reletively recent custom in Japan, and there are only a limited number of families available. So, why are we at "Homestay in JAPAN!" able to provide you with homestay families?
1. Many families have someone planning to study abroad in the future through a partnering study abroad center and are willing to open their house for a homestay.
2. Many other families have someone who has returned to Japan after studying abroad and are willing to take in homestay guests.
Homestay in Tokyo
Homestay in Kanagawa
Homestay in Chiba
Homestay in Saitama
Homestay in Hokkaido
Homestay in Miyagi
Homestay in Tochigi
Homestay in Yamanashi
Homestay in Aichi
Homestay in Kyoto
Homestay in Osaka
Homestay in Hyogo
Homestay in Nara
Homestay in Hiroshima
Homestay in Fukuoka
Homestay in Okinawa
Phone Number: 03-3866-0139 (Mon. _ Fri. 1:00 pm _ 6:00 pm)
website Url: http://www.homestay-in-japan.com/eng/program/homestay.html
Get direction from:
direction to:
Japan